Home
>
News & Media
>
Two cabinet members of Botswana visit Kasane water plant project
Two cabinet members of Botswana visit Kasane water plant project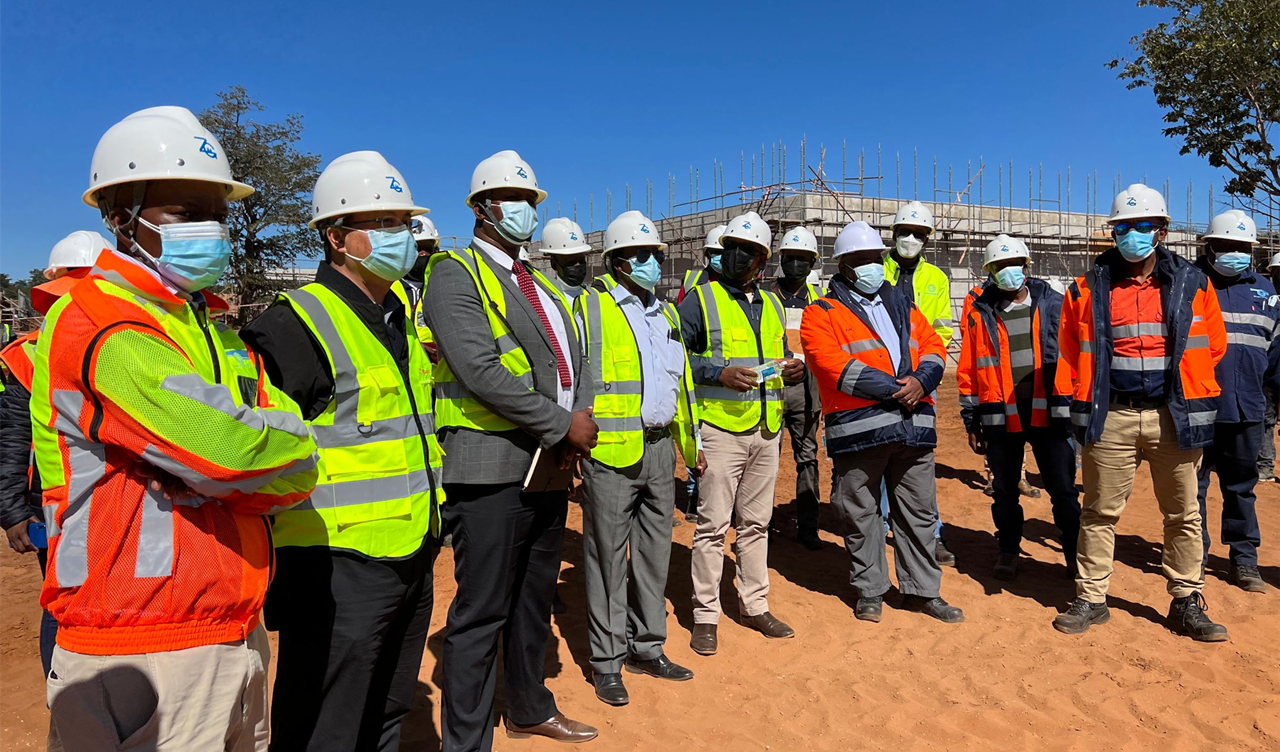 Two cabinet ministers visiting Kasani Water Plant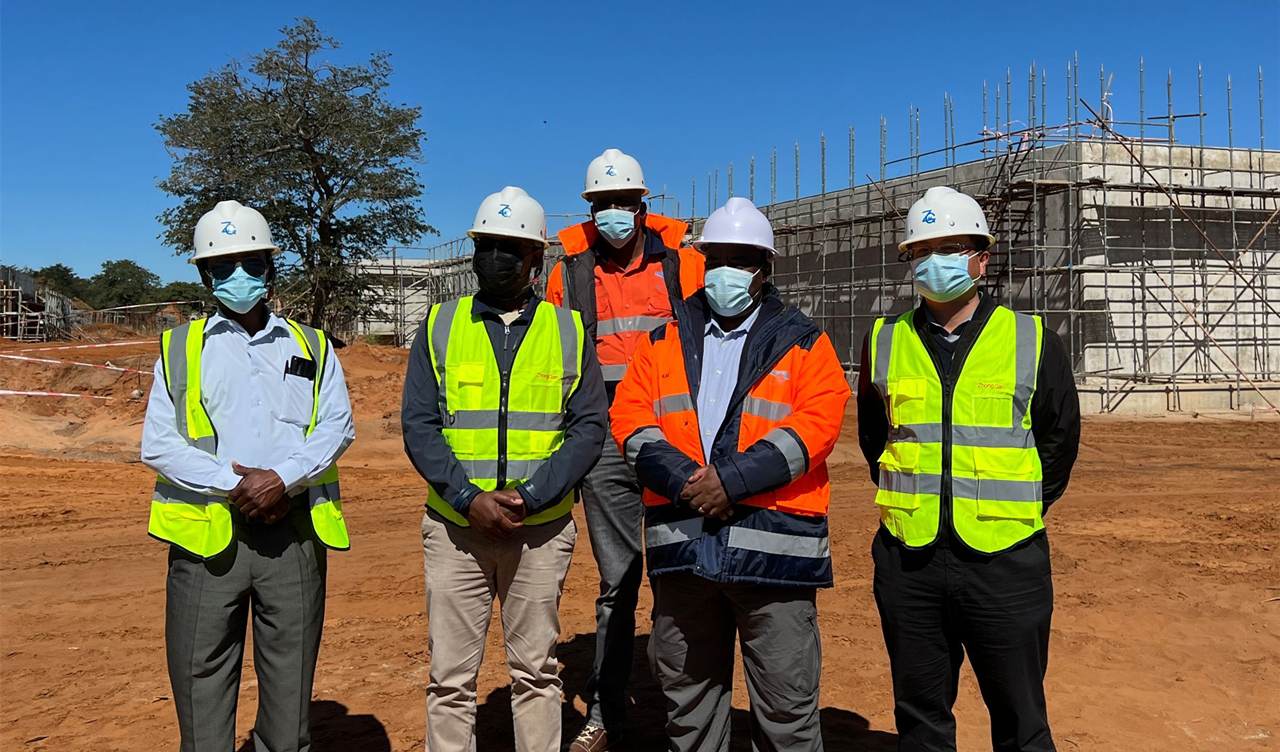 Group Photograph(Second from the right:Minister of Land and Water Affairs, Dr.Kefentse Mzwinila. Third from right Minister of Justice, Mr. Mazana Samukuni)
On 8 June 2022, the Minister of Land and Water Affairs of Botswana, Dr.Kefentse Mzwinila, and the Minister of Justice, Mr. Mazana Samukuni, visited the Kasane Water Plant and Kasane Pumping Station projects undertaken by CJIC.
The cabinet ministers had a detailed understanding of the project progress, construction quality, etc. Dr. Mzwinila said that these two projects are the key livelihood projects in Kasane area. After the new water plant is completed, it will completely solve the problem of water supply for all villages within a radius of 50 kilometers in Kasane area, and meet the water demand of the growing population in the next 20 years.
At the project site, Dr. Mzwinila gave a thumbs up to the CJIC representatives and praised the Kasane Water Plant as the best water plant currently under construction in Botswana. He hoped that the company would continue to deliver high quality and high standards projects.