CJIC held the 2022 New Year Work Conference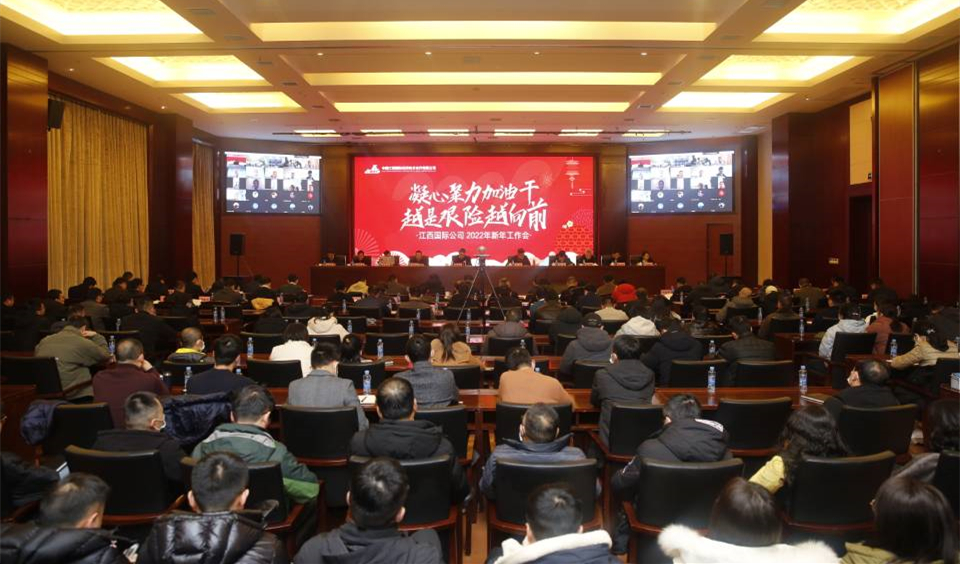 On February 10, CJIC held the 2022 New Year Work Conference at its headquarters.
The following development goals were determined for the year 2022 in the conference:
I. To strive for the goal of the new contract value of 1.63 billion U.S. dollars for international contracting projects and the annual turnover of 1.08 billion U.S. dollars;
II. To focus on the African markets and to expand CJIC's market shares in West Africa;
III. To take the opportunity of the Eighth Ministerial Conference of the FOCAC (Forum on China-Africa Cooperation) so as to mainly promote the projects in the areas of green development, sanitation and health, digital economy and solar power;
IV. To mainly develop the business in the areas of super high-rise buildings, comprehensive hospitals, residential complexes, water supply and sewage treatment, roads, water conservancy and boreholes drilling;
V. To develop livelihoods projects and new infrastructure works in the mode of PPP;
VI. To strengthen the skill training for local workers and to raise the proportion of local employees on the management and professional skill posts;
VII. To focus on good sales of Victoria Apartment (Tanzania), promote the smooth operation of Sultan Palace Beach Resort (Kenya) and Emulsion Explosives Plant (Nigeria), improve the ancillary facilities and carry out the investment promotion activities in the Jiangxi Multi-Facility Economic Zone(Zambia);
VIII. To expand the import business of red wine, grain and feed.