Home
>
News & Media
>
Groundbreaking ceremony held for Tamale - Yendi - Tatale Road in Ghana
Groundbreaking ceremony held for Tamale - Yendi - Tatale Road in Ghana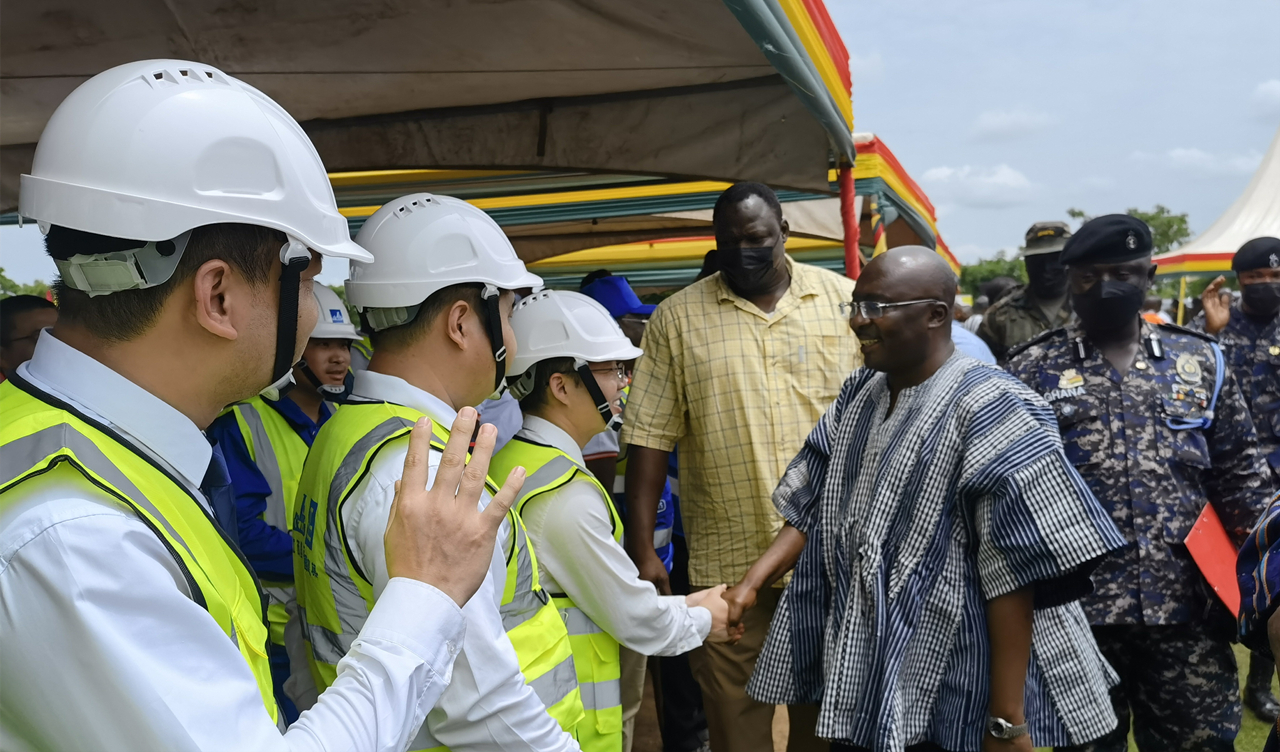 Vice President Dr Mahamudu Bawumia greeting CJIC's representative and engineers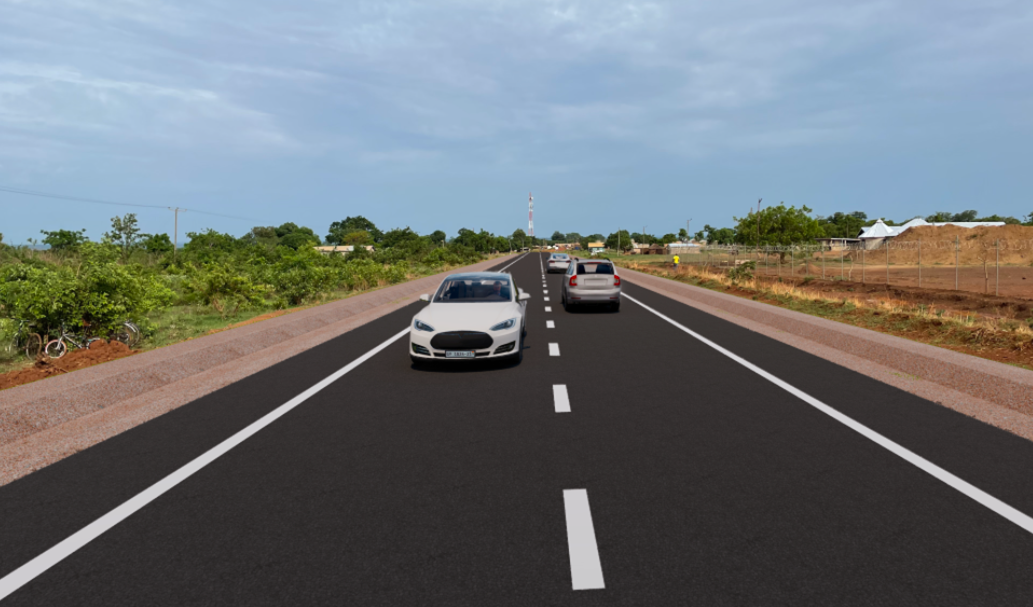 Road Rendering
On 13 June 2022, Vice President Dr Mahamudu Bawumia, along with Minister of Roads and Highways Mr Kwasi Amoako-Atta, and Northern Regional Minister Mr Alhaji Shani Alhassan Saibu, attended the groundbreaking ceremony of Tamale - Yendi - Tatale Road in the Northern Region of Ghana, of which Lot 1 Yendi - Tatale Road will be undertaken by China Jiangxi International Economic and Technical Cooperation Limited - China State Cooperation Engineering Cooperation Limited Joint Venture.
The road project is an important initiative by the Government of Ghana to improve the level of infrastructure facilities and to promote balanced and inclusive development in the Northern Region. Undoubtedly, the project will boost employment and economic growth along the route, with more schools and clinics are under planning by the government, local residents will embrace improved well-being and be lifted out of poverty.
The 62-km Yendi-Tatale Road in the Northern Region will be upgraded from the existing gravel road to an asphalt road. The project, funded by the World Bank, shall be completed in 2 years with the maintenance period of 5 years.